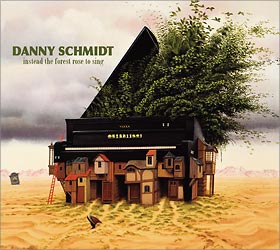 TITLES LISTING:
1. Better Off Broke[MP3]
2. Swing Me Down
3. Grampa Built Bridges
4. Southland Street
5. Two Timing Bank Robber's Lament
6. Firestorm
7. Serpentine Cycle of Money [MP3]
8. Oh Bally Ho
9. Accidentally Daisies [MP3]
10. The Night's Beginning To Shine

This stunning cover art is the work of Polish surrealist painter, Jacek Yerka. We encourage you to explore more of his fantastical worlds.